€259.90
New specific Beuchat pattern designed for free diving and outdoor swimming
Totally watertight assembly
Neoprene panels bonded edge-to-edge with internal overlock
Hydrodynamics: Smooth exterior to reduce the braking coefficient of the water and ensure supremely smooth diving
Body-hugging anatomical cut for greater ease of movement
3C collar (Closing Comfort Collar)
3C collar (Closing Comfort Collar) for total comfort
* Collar system developed by Beuchat to offer maximum comfort in all situations
* Collar made of a single-panel requiring no assembly (no adhesive or overlock) with the scratch side of the Velcro turned outward to prevent abrasion. Protective embossing above the Velcro provides an additional layer of protection
* The extra-adjustable elastic Velcro fastener can be positioned ad infinitum for total comfort
* Finally, the outward facing Velcro tab has been designed to avoid damage to the suit.
Compare
Compare
Description
Beuchat, inventor of the isothermal wetsuit
Georges Beuchat creator of the company was an emblematic pioneer of underwater activities. He naturally tried to protect himself from the cold during diving. This is the way that after several experimentations, led in the creeks of Marseille, he invents in 1953 the isothermal wetsuit.
This fundamental invention has played a key role in the development of underwater activities. And more than sixty years later, its bases remain valid although materials and methods evolved.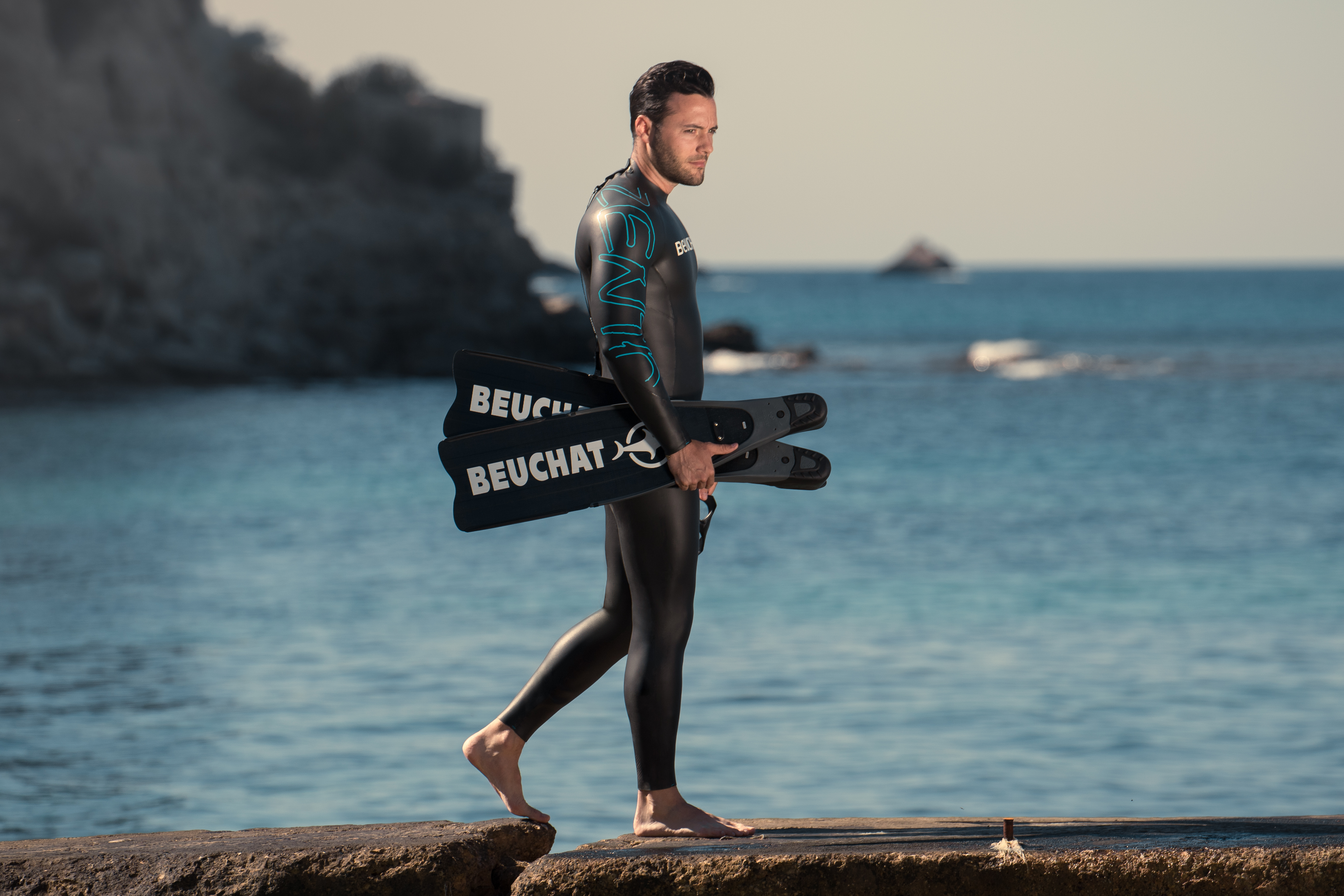 Additional information
| | |
| --- | --- |
| Size | XXL, XL, L, M, S, XS, XXS |